Okinawa Day 2022 was held at the Blue Market in Bermondsey on Saturday 24 September.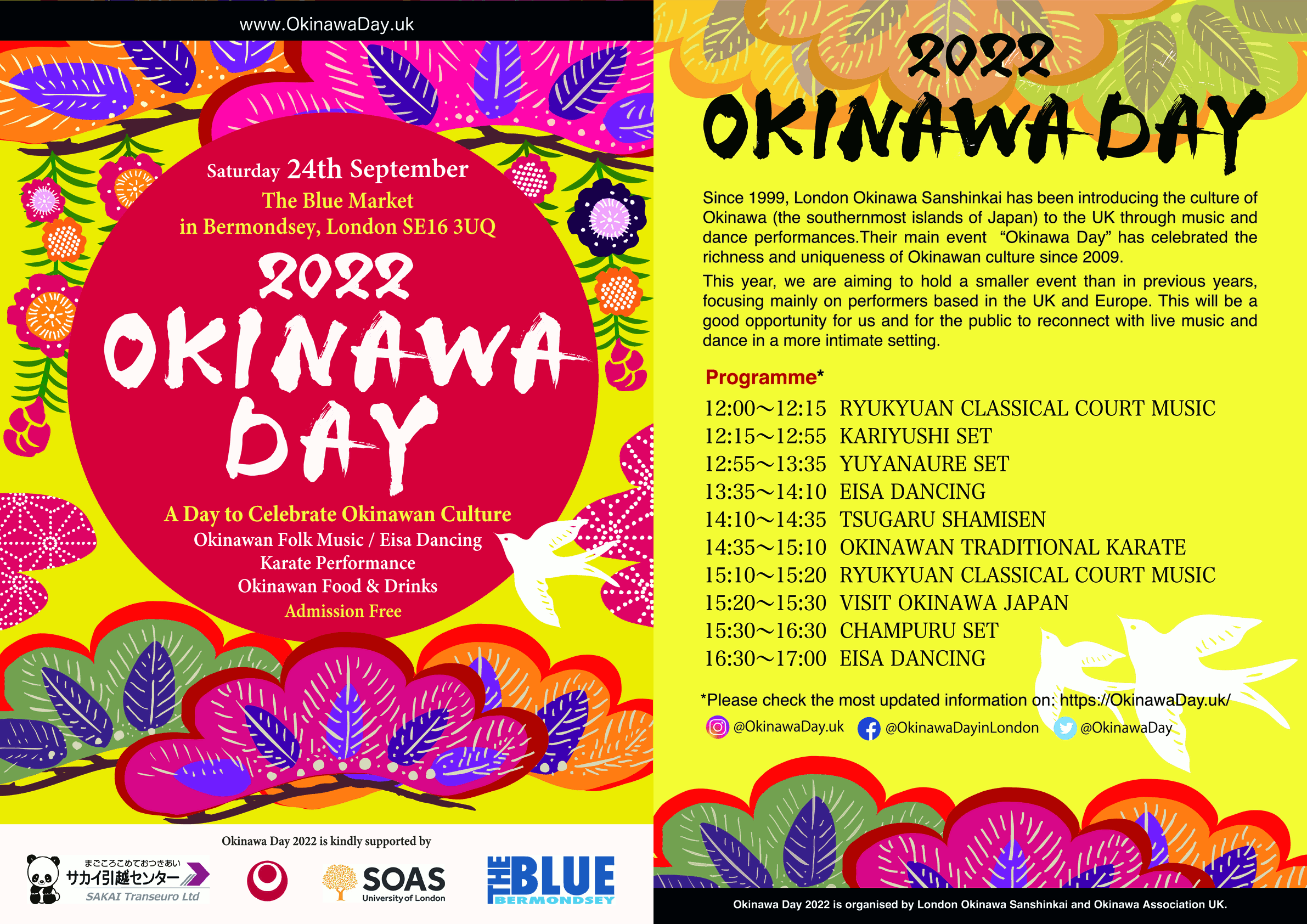 Since 1999, London Okinawa Sanshinkai has been introducing the culture of Okinawa (the southernmost islands of Japan) to the UK through music and dance performances.Their main event "Okinawa Day" has celebrated the richness and uniqueness of Okinawan culture since 2009.
This year, we are aiming to hold a smaller event than in previous years, focusing mainly on performers based in the UK and Europe. This will be a good opportunity for us and for the public to reconnect with live music and dance in a more intimate setting.
Programme
12:00–12:15 Ryukyuan classical court music
12:15–12:55 Kariyushi set
12:55–13:35 Yuyanaure set
13:35–14:10 Eisa dancing
14:10–14:35 Tsugaru shamisen
14:35–15:10 Okinawan traditional karate
15:10–15:20 Ryukyuan classical court music
15:20–15:30 Visit Okinawa Japan
15:30–16:30 Champuru set
16:30–17:00 Eisa dancing